Snake 6 ft Electric Inflatable Scarecrow
$129.99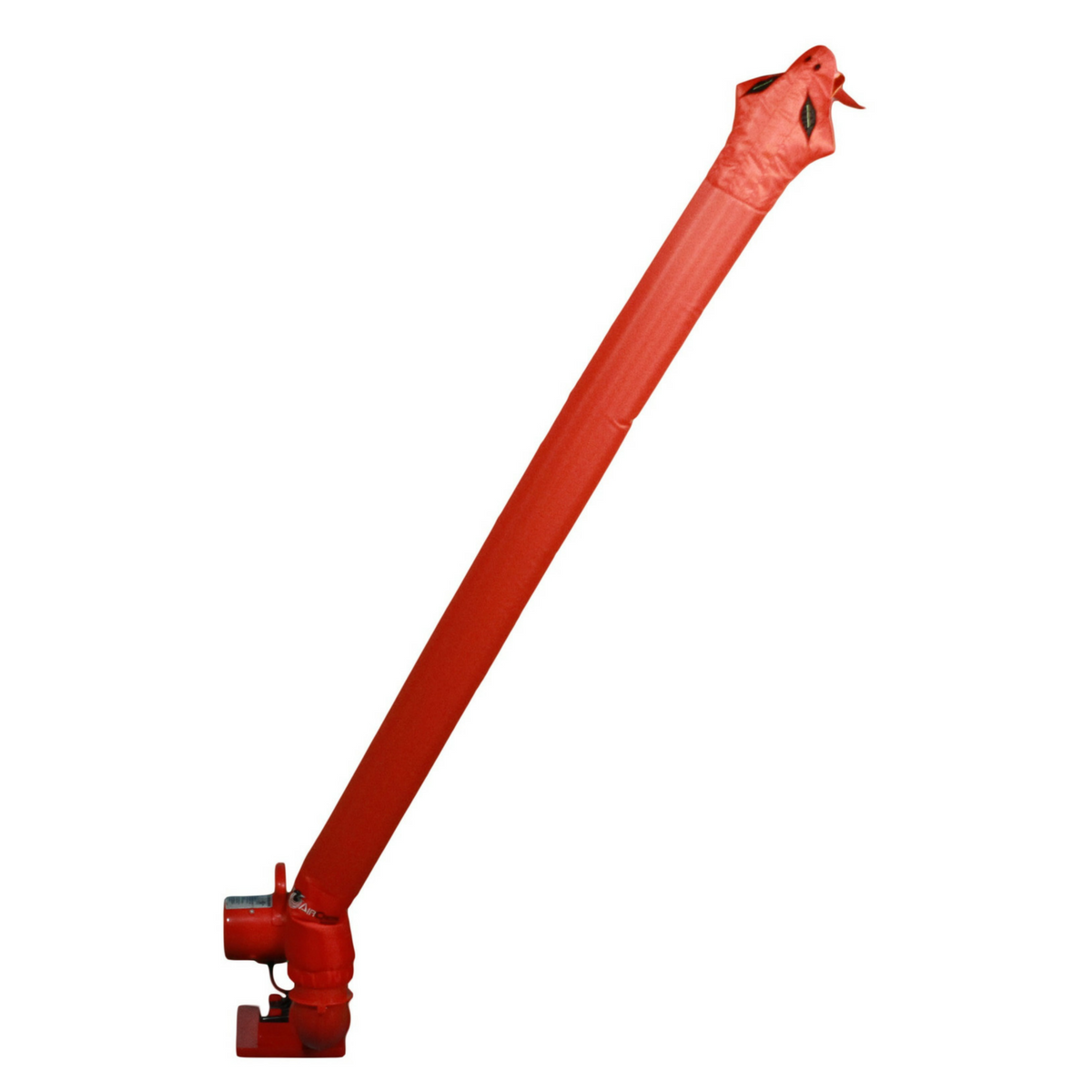 Excellent for protecting boathouses, patios, and small gardens.
Works great on smaller pests such as birds and squirrels.
Includes BR-201A(AC) Electric Blower, blower nozzle, blower base, four ground stakes, and one 6' Snake inflatable attachment (colors and styles may vary).
The videos below demonstrate the use of the 6' Snake with an extension pipe (not included).
Accessories
How many hours before dark is it best to run the 6' snake to scare away roosting pigeons in my boat dock?

Most birds don't start to roost until about 30 minutes before sunset. However, a boat house is a resting place for birds during the heat and rain. We would suggest to run the unit for about three minutes each time beginning at sunrise, then mid-morning, mid-afternoon, 30 minutes before dusk and one more time at early dark. After a few days, your trouble will fly away for good. Once the bird leaves, you can cut back on the number of times to two or three but always at least once at dusk for maintainance.